Scottish Ministerial delegation visits Preston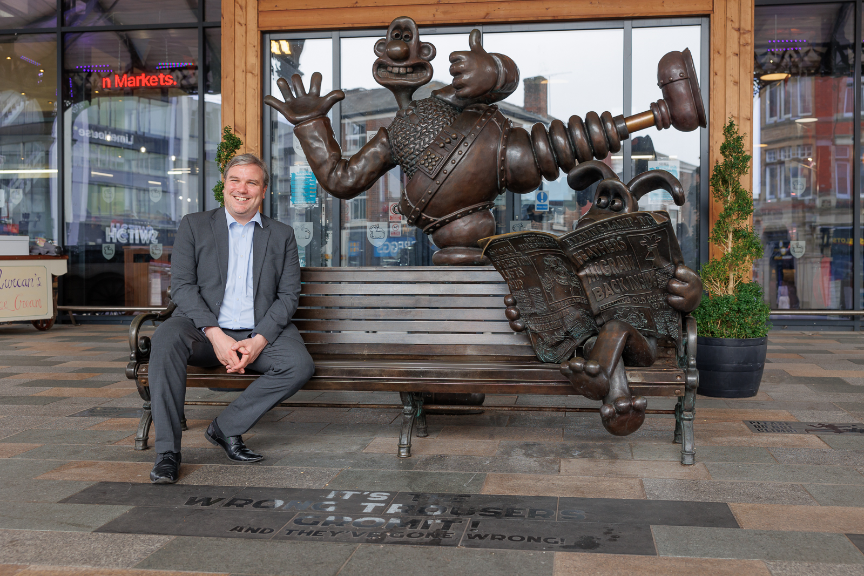 Preston City Council played host to the Scottish Minister for Community Wealth and Public Finance Tom Arthur recently, during a visit to find out more about Preston's approach to Community Wealth Building.
Mr Arthur was keen to learn more about Preston's success in boosting the local economy to inform his own work north of the Border. During a packed schedule he was given an insight into how large anchor organisations across the city were working collaboratively across areas such as planning, recruitment and procurement to build a stronger, more inclusive economy.
The Minister was given a guided tour of The Harris to see the redevelopment works there, and at nearby Animate; both of which are providing new employment and skills opportunities for local people. The same was true at the thriving Preston Markets, which since their refurbishment have seen exponential growth in interest from local traders and shoppers alike.
His itinerary also took in local Yoga and Wellbeing Hub, Mandala that recently became worker-owned and Brookfield based community group, Soundskills. The team there are working in partnership with the Council to establish another worker-owned enterprise to highlight the benefits of energy efficiency. Initially this will involve a retrofit of the existing community building, which will not only support residents struggling with the energy crisis, but also create much-needed new jobs and training opportunities for local people on the estate.
Mr Arthur said:
"I would like to thank Preston City Council for hosting such an inspiring and interesting visit. It has been encouraging to see how the Council has worked with public sector partners, community organisations and businesses to create a fairer local economy.

"Like Preston, the Scottish Government has fully committed to the Community Wealth Building approach as a key means to create a wellbeing economy - an economy that works for all and places more control over economic benefits into the hands of local people."
Councillor Valerie Wise, Cabinet Member for Community Wealth Building, added:
"When the Minister expressed an interest in visiting Preston, we were only too pleased to tell him more about the Preston Model and how our novel approach is making a real difference in our communities."

Leader of Preston City Council, Councillor Matthew Brown added: "We are proud of the impact our commitment to Community Wealth Building is having on the local economy and more importantly, to local people in Preston, so it is pleasing to hear that this has been recognised in the Scottish Parliament. We are glad that Mr Arthur found his visit inspiring and we enjoyed being able to give him a flavour of the excellent work going on across all our communities."
As a trailblazer Council for Community Wealth Building, the city is no stranger to high-profile visitors wanting to learn more about how they could utilise the city's approach to implement similar programmes in their own areas. Mr Arthur's fact-finding mission comes on the back of several other VIP visits including Rt Hon Ed Miliband MP and other prominent northern Mayors Andy Burnham, Paul Dennett, and Steve Rotherham, as well as international delegations from South Korea, New Zealand and the Republic of Ireland.
More information
Preston City Council actively applies and prioritises the principles of Community Wealth Building wherever applicable and appropriate. Community Wealth Building is an approach which aims to ensure the economic system builds wealth and prosperity for everyone.