World Suicide Prevention awareness event in Preston
5 September 2023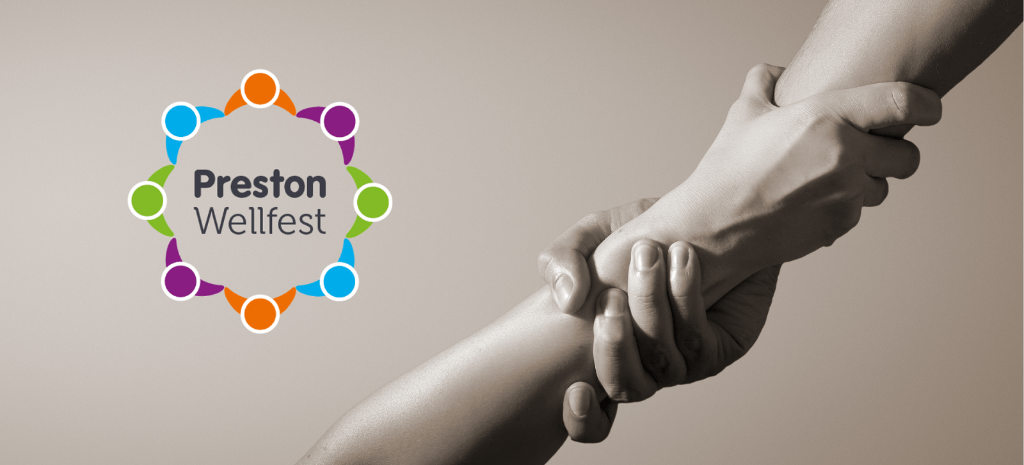 To raise awareness of world suicide prevention, come along to a special event at Preston's Bus Station between 10am and 3.30pm on Saturday 9 September, hosted by Preston Wellfest.
This is a free, drop-in event with insights from people who've have been touched by suicide, plus stalls hosted by local community and support organisations. The event will be focused on this year's international theme of 'Creating Hope through Action'.
By creating hope through action, we can signal to people experiencing suicidal thoughts that there is hope and that we care and want to support them. It also suggests that our actions, no matter how big or small, may provide hope to those who are struggling.
A number of local organisations with an interest in suicide prevention, as well as supporting those bereaved by suicide, will attend the event running stalls focused on creating hope, as well as providing advice, information, and more intensive support to anyone that may require it.
Download the Suicide Prevention Event promotional flyer. (PDF) [171KB]
What local community and support organisation will be available?
Amongst those attending will be:
The Samaritans
Strive 2 Thrive
Red Rose Recovery
Peer Talk
Preston Domestic Violence Services
The Mary O'Gara Foundation
We Are With You.
In addition, there will be an exhibition in the bus station of artwork produced by people who have lost loved ones to suicide; this will sit alongside work already on display from The Mary O'Gara Foundation.
At the event itself, many of the stallholders will be hosing activities, such as planting 'bulbs-of-hope' with Let's Grow Preston, and there will be opportunities to hear from people who have worked with the organisations in attendance, through a series of short live interviews.
Councillor Nweeda Khan, Cabinet member for community safety and social justice at Preston City Council, said:
"With more than 6,000 lives lost to suicide each year in the UK, it's time to open up and talk about how we're feeling and start that conversation. And remember, each suicide also profoundly impacts many more people.

"It's important for people to know it's okay not to be okay and that there is help out there and always someone who can listen.

Finding support before reaching that crisis point could play a vital part in saving the life of someone you care about.

"Suicide is preventable; it's not inevitable."
More information
World Suicide Prevention - Every year, organisations and communities around the world come together to raise awareness of how we can create a world where fewer people die by suicide.
More information on where to find help is available at the Help in Preston Peer Support page.
About Preston Wellfest Network
The Preston Wellfest Network was initially formed in 2019 and is currently made up of more than thirty organisations that have a specific interest in health and wellbeing in the Preston area.
Connecting with others and forming good relationships - with family, friends and the wider community - are important for mental wellbeing. Building stronger, broader social connections in your life can increase your feelings of happiness and self-worth. If we break the chain and talk about how we feel, there are people out there who can help.
Coordinated by the Community Projects Team at Lancashire County Council, with support from Preston City Council, the network provides a platform for those involved to share information, promote activities, and collectively plan events. For 2023, the network has decided to run events in support of Mental Health Awareness Week in May, Men's Health Week in June, Addiction Awareness in July, World Suicide Prevention Day in September and World Mental Health Day in October.