#TogetherforPreston - thoughts from Councillor Martyn Rawlinson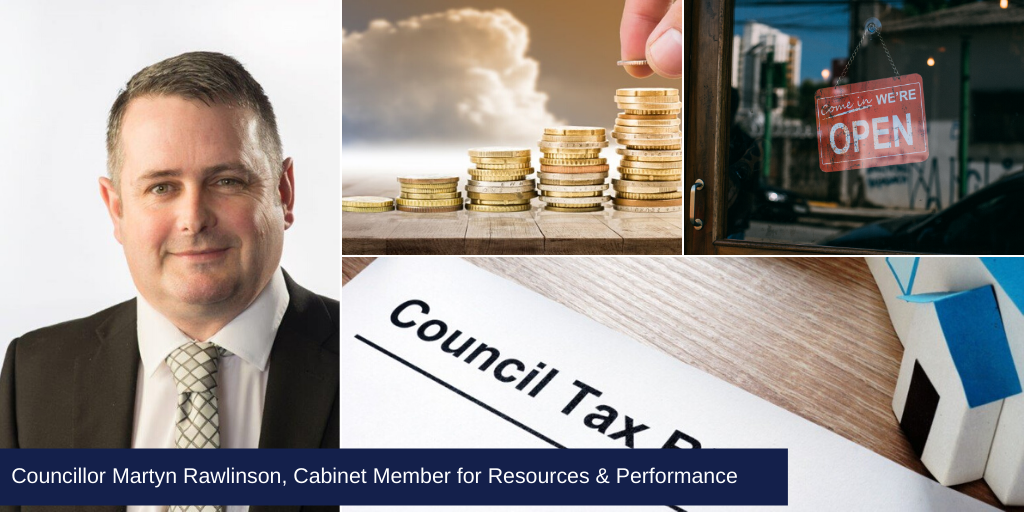 #TogetherForPreston features Councillor Martyn Rawlinson and the work of his portfolio - Resources and Performance...
The Coronavirus pandemic not only had a devastating impact on peoples' health but also on the finances of many businesses - large and small.
Here in Preston we've worked extremely hard over the past few months to help in a variety of ways.
The Town Hall doors may have been closed to the public but our customer service advisors have continued to answer the phones - they're just doing it from their front rooms, or their kitchens. Our ICT, website and communications teams have been extremely busy helping the rest of us work from home with the most correct and up to date information at our fingertips so that we can share those messages with you - helping our residents and business owners get the help and support they need.
Business rates, council tax, benefits teams and accountants have worked flat out to process grant applications. Welfare benefits assessors are helping people with where to access information and financial support, particularly now in this recovery stage as many face the uncertainty of unemployment.
One of the biggest challenges locally will be recovery from the economic impact and, despite receiving Government funding to cover our costs over the last few months, the council's income will be affected for some time to come.
We've taken a flexible and sympathetic approach to debt during this crisis, offering rent free periods for Preston Market traders along with other tenants in council assets.
Many people will have felt the financial burden of the pandemic and we've helped where we can, with council tax relief and assisting with Universal Credit applications for those needing financial support.
Support is always available from council services, it just might be in a different way to how it's been done before.