#TogetherForPreston - thoughts from Councillor Robert Boswell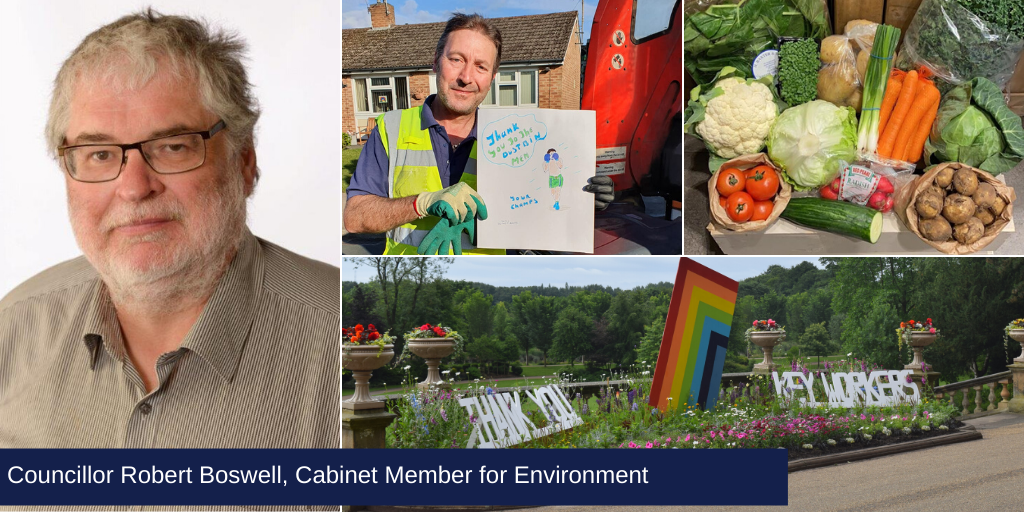 #TogetherForPreston focusses on the role of Environment and Councillor Robert Boswell...
During these unprecedented times, the fresh produce traders at Preston Markets were able to trade throughout. Providing essential food items to the people of Preston by keeping the Market Hall operating on reduced hours to serve members of the public.
It is great to see the traders working together to offer a local home delivery service, ensuring people who were vulnerable or shielding to still have access to fresh, locally sourced food. Individual traders put together a selection of food hampers for customers to pre-order for collection or delivery, which minimized customer's exposure time to the health risks.
I am pleased to say that Preston City Council were able to support the traders at Preston Markets during this time by providing a three month rent relief. This ensured the fresh produce traders could continue to provide this vital service and the businesses who were told to close by the Government, knew they were able to return to their business when safe to do so.
At the same time we were able to offer short stay free parking in the city centre to aid key workers, essential shopping trips and businesses in Preston. It was important during these unprecedented times to support as many people as possible.
Over the past three months it has been paramount for residents to access open spaces to exercise. I am delighted that the parks in Preston have been able to remain open throughout and the parks teams have ensured they are maintained to their level of beauty.
Within Avenham and Miller parks two flowers beds have been planted to show the cities appreciation to all key workers and the NHS who have worked tirelessly through this pandemic.
Throughout this period, Preston City Council has managed to uphold the complete bin collection for all residents, including general, garden and recycling loads. Over the three months of lockdown an increase of over 2,113 tonnes of waste has been collected from the residents of Preston. This increased collection has only been made possible by the amazing waste management team and refuse collectors.
It has been great to witness the country wide appreciation of the waste teams and our staff have been very grateful to receive the many appreciation posts, presents and clapping from our residents.
Officers at the Preston City Council have continued to work hard to ensure all these services are available for the people of Preston to keep them as safe as possible.
It is great that we are now able to move forward safely, welcoming back all the traders to Preston Markets, reopening the high street, shops, cafes and the leisure sector working together towards a new, safe normal.