Message from the Leader - Councillor Matthew Brown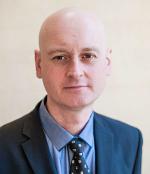 For almost two years now, we have faced the challenges of an ever-changing landscape.
Working with Key Partners
Working alongside both new and long-established partners we have supported our residents, communities, and businesses through an extremely difficult situation with significant social, economic and health impact; and it is clearly not over yet.
These past months have required Preston City Council to adapt and evolve like never before, flexibly taking on new work streams to meet the shifting needs of the City.
Notably, we have facilitated various iterations of business and support grants, hosted community-testing sites, managed a and supported two dozen food hubs within the community.
We have also continued to work with key partners to support the safe and successful reopening of the high street as the restrictions allow.
Delivering Quality Services
Despite the extremely challenging circumstances, I am proud to say that we have continued to deliver quality services across the board. This includes essential services which have faced significant impact, such as:
Waste collection
Environmental health
Parks
Preston Markets
Cemetery, and crematorium.
Alongside this, we continue to pursue our ambitious agenda for Preston through large scale projects such as the Harris Quarter Towns Fund Investment Programme, Harris Your Place project and other key areas of work to ensure we regenerate our city centre and beyond for the benefit of our whole community.
Community Wealth Building 2.0
Early 2021 we launched our revised Community Wealth Building strategy - Community Wealth Building 2.0 - Leading Resilience and Recovery in Preston - which puts delivery and collaboration at the heart of this extremely important agenda. From this we have been able to progress multiple work streams, unlock external funding and work closely with the NHS to develop an anchor network focused on delivering social value across Central Lancashire.
With a focus on inclusive recovery, environmental justice and a more democratic local economy, the themes of this strategy are factored into all our major decisions and continues to influence the future of Preston.
Our work with Community Wealth Building is just one strand of our Fairness Agenda, which also includes important work across the City with projects and initiatives such as:
Connected Communities
Somewhere Safe to Stay - which saves families money on food during term times, tackles rough sleeping and embeds community knowledge.
Working with Community Champions
We are proud to be working with a wide range of diverse community partners to meet the needs of our residents and communities - within the context of the pandemic, this includes our ongoing work with Community Champions and other targeted work to support the national testing and vaccination programmes on a local footprint.
The Climate Emergency
Currently being woven through all areas of our work is our response to the Climate Emergency.
Having published an Interim Climate Statement late 2021, we are working hard behind the scenes to establish baseline data and develop a robust climate strategy and accompanying action plan, addressing the carbon emissions of the Council as well as working with key partners to tackle the climate emergency on a citywide footprint.
We are proud to serve this City
Despite the difficult budget decisions that we have had to make in recent years, I believe that we are delivering high-quality frontline services to Preston's residents. Unfortunately, we are faced with unprecedented levels of financial and economic uncertainty as we continue to support our residents, communities and businesses through the various phases of the pandemic.
We continue to look to government for a sustainable funding model that would better enable us to effectively plan beyond the immediate future.
Our ambitions remain high and we are proud to serve this City and of the work we, alongside partners, continue to achieve.
Councillor Matthew Brown - Leader of the Council