The Mayor of Preston's Blog

I am Councillor Neil Darby and I became Mayor of Preston in May this year. As one of the youngest Mayors of Preston, I thought it would be a good idea to share some of my work and experiences in the role to highlight just some of the amazing people and places in and around our wonderful city, which, of course, celebrates its 20th year anniversary of city status this year.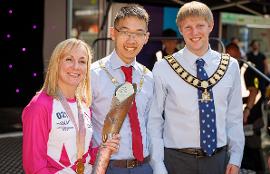 Hello and welcome to the first of my series of monthly blogs.