Lancashire schools to take part in global book festival to tackle discrimination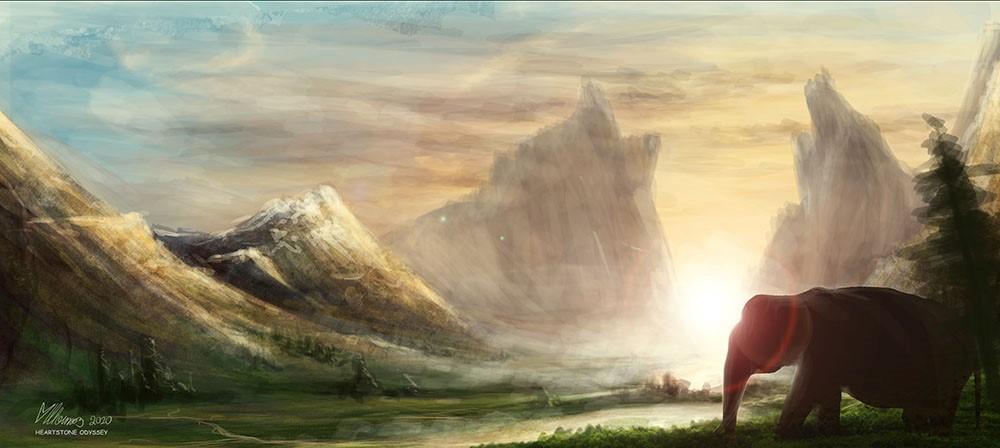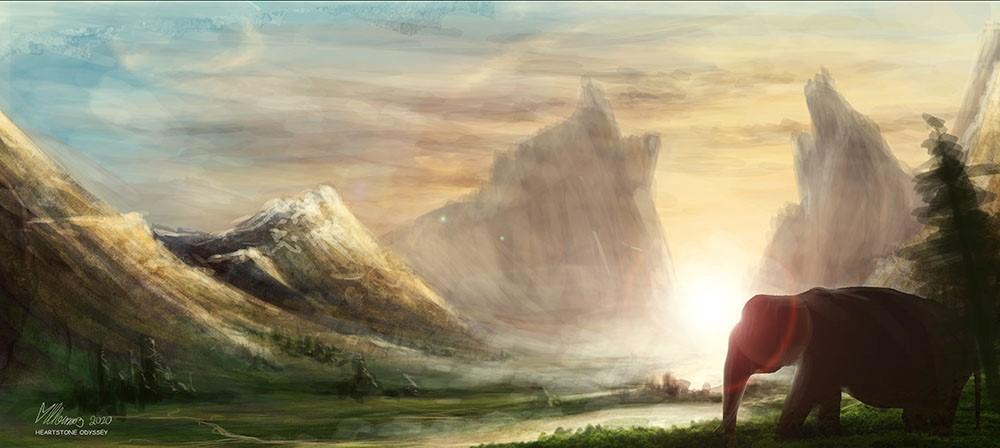 21 July 2021
Preston City Council and other organisations around Lancashire, including the Harris and UCLan, are supporting a project to tackle racial discrimination through a global book festival which will include contributions from school children in Lancashire...
'The Heartstone Odyssey Book Festival' is the first of its kind being run by Heartstone, an organisation working to tackle racial discrimination and raise awareness of prejudice, intolerance and hate crimes through the power of literature.
The online festival, launching early next year, will share the story of the 'Heartstone Odyessy', a tale of adventure, magic, mystery and suspense spanning hundreds of years that deals with issues including prejudice.
Councillor Nweeda Khan, Cabinet Member for Communities and Social Justice at Preston City Council, said:
"We are proud to be supporting the Heartstone project in Preston. It is a great opportunity to increase the awareness of and education around racism, bigotry and discrimination in a way we might not have ever had before.

"I believe that learning through storytelling is a powerful tool and can play a key role in tackling some of society's most divisive issues by building our understanding.

"I look forward to attending the book festival and watching first-hand how it supports a new understanding of racial discrimination from our pasts, the present and our futures to the people of Preston."
The Festival will also include local contributors such as Mario Kkounnous, UCLan's lead digital animator and his prizewinning students, who have produced stunning artworks to connect with the book and being used as part of its development to reach big and small screens.
The Harris Museum's curator, James Arnold, has similarly been working over the last year with Heartstone to identify objects at the Museum, which connect with some of the characters of 'The Heartstone Odyssey' when they arrived in Preston and the area in the early 1800's giving a particularly local connection with the story.
Sitakumari, Director of Heartstone, said:
"We are delighted to have received the support of Preston City Council towards the first UK Heartstone Odyssey Book Festival.

"The book deals with bigotry and hate through a captivating tale which changes hearts and minds, to see people, not prejudice.

"This Book Festival and linked programme will ensure the book and its magic can reach an even greater number of children over several years to come, bringing a powerful sense of hope at a time when we all need it!"
Preparation for the Book Festival will be starting over the summer holidays, by the first community based Story Circle expected to be at the Gujerat Centre in August, stretching into the autumn.
The Festival organisers are looking for contributions of artwork, poetry and other creative items from children in all the schools in Preston and Burnley for whom 'Heartstone Odyssey' books have been funded through the support of the Stephen Street Foundation and other sponsors who are supporting this initiative and brought to it with the assistance of the Lord Lieutenant of Lancashire, Lord Shuttleworth.
This will be a unique event and an opportunity for Preston and Lancashire to lead on an initiative tackling bigotry and hate by building a more inclusive and accepting view for everyone, reaching children in their most formative years, using a book which inspires change as well as delivering the pleasure, excitement and fun that reading and connecting with the best stories gives.
Sir Mark Hendrick, Member of Parliament for Preston, said:
'I am delighted to offer my support to the Heartstone project and the am looking forward to the Heartstone Odyssey Book Festival being planned for the beginning of 2022.

"Captivating storytelling is key to passing on ideas from generation to generation and gives a sense of place and identity to children, whilst exploring difficult themes such as discrimination and prejudice in an age appropriate setting.

"I am delighted that this project will explore identity, culture and provide positive role models to the diverse children's community of Preston. We have seen a lot of online negatively recently in relation to racism and hate speech and it is events like this Book Festival that help to challenge discriminatory behaviour and prevent division.

"If we teach our children to get along and reject hatred towards people that are dissimilar to them, then we have a real chance of raising a fair society with individuals that are open minded and accepting of others.

"I wish the organisers all the best with this innovative project and hope that participants enjoy the three day online Book Festival event.
Further information
'The Heartstone Odyssey' is a tale of adventure, magic, mystery and suspense. Spanning hundreds of years, 'The Heartstone Odyssey' draws on the ancient legend of the Heartstone, but this is a contemporary story, an epic tale with relevance for today, a story that starts in British India, telling an alternative view of history, stretching into our time, dealing with modern-day racism and intolerance. This is a tale of talking mice, astronomers connected with a Royal observatory, a young South Asian dancer, Chandra, and their many friends on a quest to retrieve the enchanted and powerful Heartstone that is the spirit of their community. The journey of the mice includes coming to Lancashire in the early 1800's, providing an insight into local history and the world as it was at that time
The story is told through a trilogy of books and the Book Festival will see the launch of Book 2 of the series with the involvement of worldwide partners, including the Rosa Parks Museum in Alabama and the Selma-Montgomery Historic Trail, as the story includes a reference to Dr Martin Luther King, from the Southern US Civil Rights movement in the 1950's and 60's. People with Inspirational stories and memories from the period, who have already taken part in some of Heartstone's online events over the last year during the pandemic, will also be part of this programme
The 3-day online festival will be reaching out across the UK and beyond with global contributors, including those from the world of film and theatre such as Sir Derek Jacobi, participating as readers

'The Heartstone Odyssey', the fantasy book which forms the foundation of this project is published by Allied Mouse Ltd., Heartstone's linked publishing arm. It is written by Highlands based author, Nick Sidle and is the inspiration for Heartstone Story Circles, a UK-wide and international programme to fight prejudice and intolerance and bring people together. The book led to the formation of Heartstone, the non-profit organisation leading the project.