Guild Wheel memorial to Peter Ward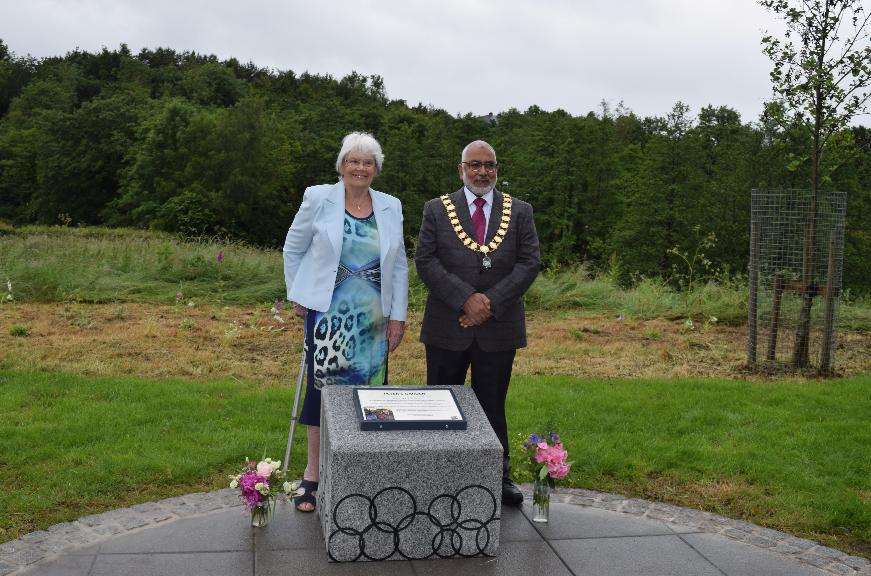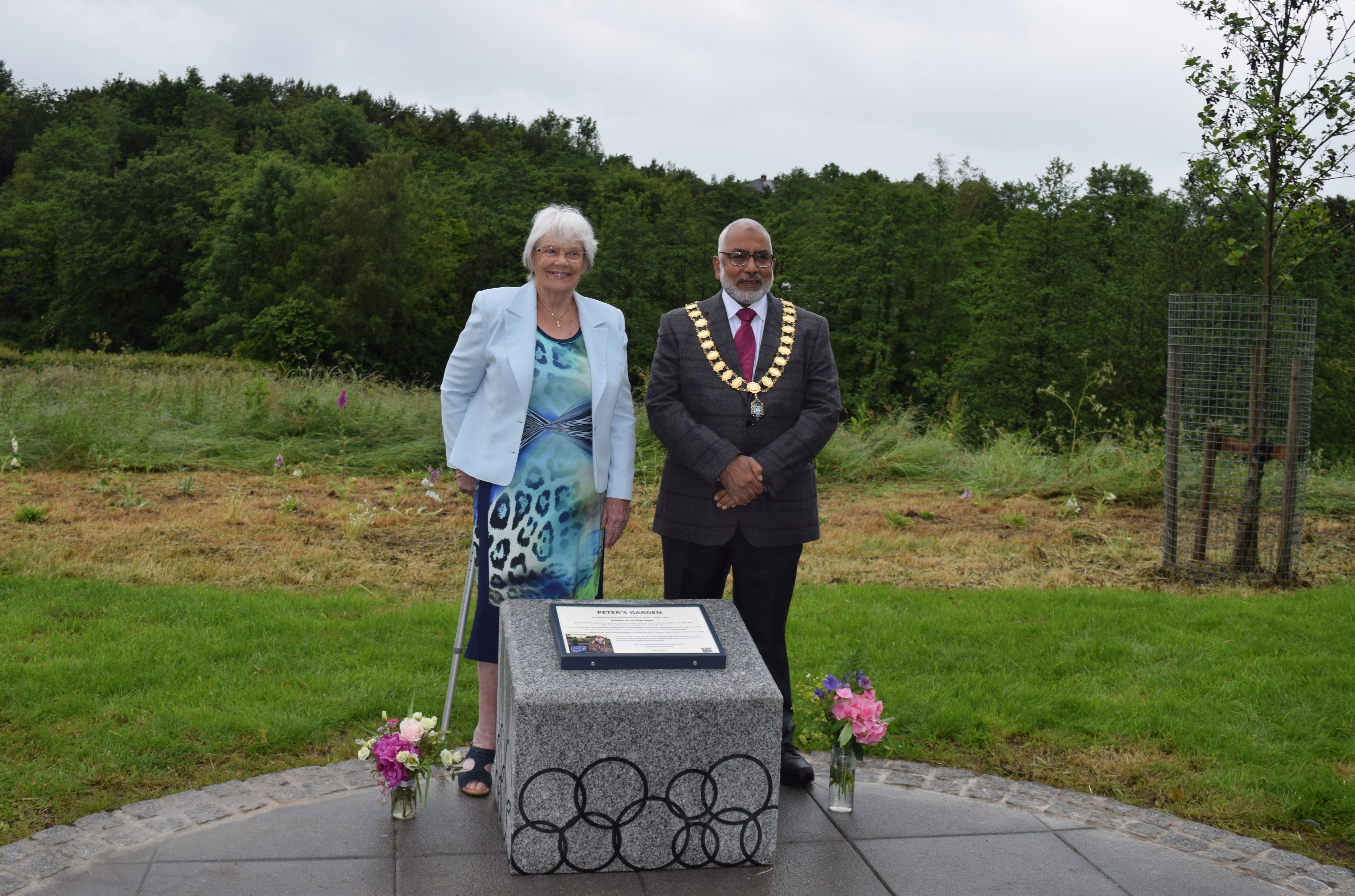 25 June 2021
A memorial to a former Preston City Councillor has been established on the Guild Wheel in recognition of his contributions to the city and the Guild Wheel project.
Since his sad passing in 2017, the family of Peter Ward MBE and Preston City Council have been exploring ideas for a suitable memorial to Peter and his contribution to the creation of the Guild Wheel.
The memorial to Peter, who was made a Guild Burgess in 2012 and was awarded an MBE in 2013 for his services to cycling, has been erected directly alongside the Guild Wheel route.
Nora Ward, Peter's widow, said:
"Seeing Peter's garden finished and ready for people to enjoy is wonderful, and I'm grateful to those involved at both Preston City and Lancashire County Councils, and to everyone who has helped bring this all together.

"I am in awe of this beautiful memorial. I never expected this, Peter would have been so proud if he could see it, although I am sure he can.

"When Peter said to me all those years ago, 'Nora I have an idea' even he didn't realise how much work and determination it would take to see it finished. He loved cycling along the Guild Wheel and all his family are very proud of this lasting legacy for the residents and visitors to Preston."
A natural 'garden' has been created around the memorial with new trees and wild flowers sown into the existing grass. Two benches have also been added to the area for people to sit and enjoy the surroundings.
The area has been finished with a memorial plaque which includes a QR code linking people to more information about Peter and his life, provided courtesy of Peter's family.
Mayor of Preston, Councillor Javed Iqbal, added:
"I am truly honoured to officially unveil this fitting memorial to Peter Ward, a man with a passion for cycling that knew no bounds.

"Without the will and determination of Peter, along with the support of Mike Atkins, this legacy of Preston Guild 2012 that is the Guild Wheel would not exist.

"Thank you to Peter's family for their wholehearted contribution in the arrangements for this memorial, which I'm sure will be enjoyed by many, many Guild Wheel users this summer and in the years to come."
More information
At its September 2005 meeting, Cabinet agreed to the inclusion of a 21 miles circular cycling and walking route around Preston within the City Council's Cycling Strategy. In celebration of the 2012 Preston Guild, the Guild Wheel was formerly opened and this shared cycle and walking facility remains a legacy scheme of the Guild.
The estimated cost of the memorial scheme, unveiled on Friday 25 June 2021, funded from both Preston City and Lancashire County Councils. The family has been in discussions with a local garden centre, Barton Grange that has generously contributed to the Guild Wheel previously and has provided trees and work in-kind on the memorial.
Background details on Peter's life and passion for cycling is included in the family tribute accessed via the QR code on the memorial plaque.
The route of the Guild Wheel encircles Preston passing through countryside, wildlife corridors and rural suburbs. The route is in effect a linear park, with links to many existing and planned radial routes, providing opportunities to access areas of employment, health and education. In developing this combined cycle/walking infrastructure that is, for the most part, segregated from trafficked routes many barriers to cycling have been removed.
A section of the Guild Wheel route has been dedicated to Mike Atkins, who passed away in 2013.