Preston Market Hall - Stall S5/6 (for rent)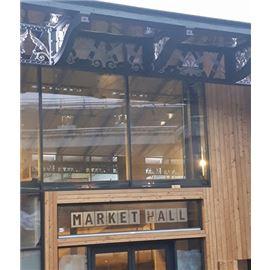 Located next to a key entrance into the Market Hall with good visibility from the entrance and two trading faces to busy aisles.
Businesses in the immediate area include a butcher, flower stall and phone accessories business.
Address
Market Hall - Preston Markets
Earl Street
Preston
PR1 2LA
Area
279 square foot (sq ft) approximately.
Rent
£761.67 + VAT per stall per month including service charges.
The rent (£761.67 + VAT per month including service charges) The Rent is at a discounted rate until early 2025 while the adjacent £45m+ Animate leisure complex is under construction. Utilities are billed separately.
Lease term
Three or six years.
Arrange a viewing
Viewing Preston Markets and the stall is highly recommended.
To book an appointment please get in touch with the Markets Office via markets@preston.gov.uk.
How to rent the property
To rent a stall in the Market Hall please complete the online application.
Apply for occupancy of the Market Hall
Map address for Preston Market Hall
Preston Market Hall, Earl Street, Preston, PR1 2LA.